Head Coach-- Marco Gagliardi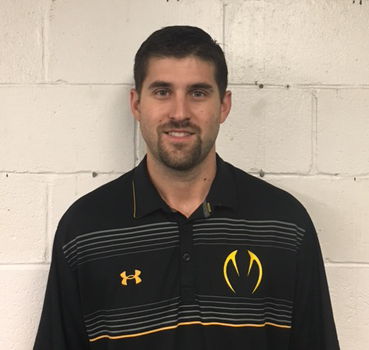 Marco Gagliardi is a 2004 graduate of MacArthur High School, where he was an all state basketball player and golfer. He is the 2nd leading scorer in MacArthur High School basketball history with 1,350 points. Marco went on to Seminole State College where he played 2 years of golf. He finally graduated from Cameron University with a bachelors Degree in Business Management.
Coach Gagliardi has 10 years of coaching experience at the high school level. He has spent 3 years as an assistant coach and 5 years as a head coach of the Lawton High girls and Macarthur Boy's basketball team. Last year the Highlanders made it to the state quarterfinals and return 7 of their top 9 players.
Coach Gagliardi has 3 kids, Kade 6 and Hayden 4, and Braelynn 3. He married his wife, Ashley, in 2011 and lives on the east side of Lawton, OK. He loves playing golf, basketball, playing with his kids, vacationing with his family, watching the Dallas Cowboys, and reading his bible. Contact Coach G
Assistant Coach-- Craig Foster
Freshman Coach-- Frank Barnes
Coach Barnes was born and raised in San Antonio, Texas where he attended Theodore Roosevelt High School. Coach Barnes was an All-State Football player and basketball player. Coach Barnes was recruited to play football and basketball at Prairie View A&M University, where he named to First Team All Conference for football his junior and senior year. He graduated from Prairie View A&M with a bachelors in Criminal Justice, and later with a Masters Degree in Juvenile Justice.
Coach Barnes assisted with the Men's Basketball Team of Prairie View A&M for 2 years, while obtaining his masters degree.