Head Coach-- Brett Manning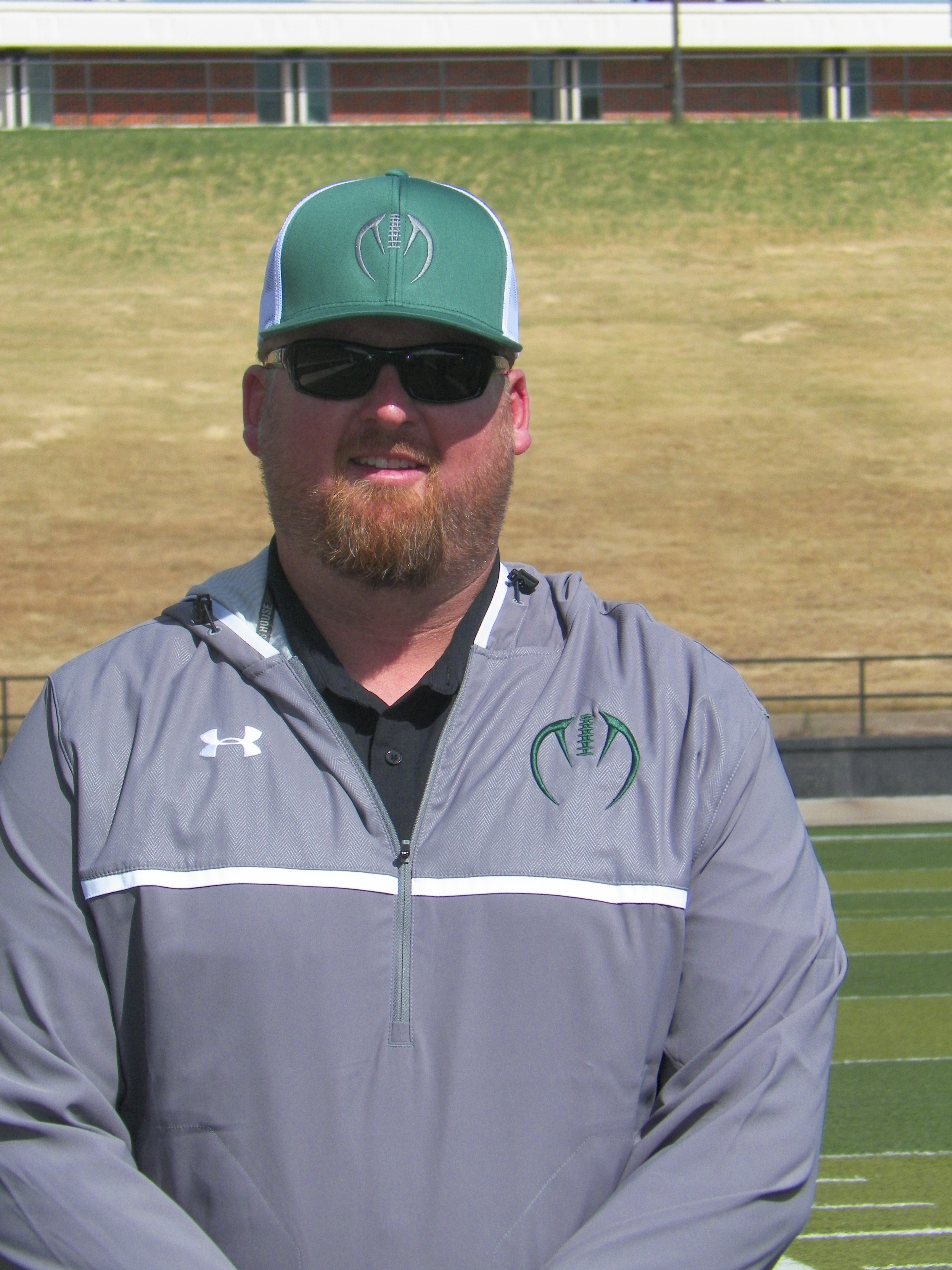 Email: Contact Coach Manning
Coach Manning has been the head coach at MacArthur since 2009, after taking over the program from his dad, Ernie Manning. He previously was an assistant at Burkburnett High School and came to MAC as an assistant in 2005. Coach Manning led the Highlanders to their first state championship in 2014 and they look to repeat that feat in 2016.
Wife: Lori Manning Kids: Elena 14, Kel 11, Cam 9
Assistant Coach/Offensive coordinator-- Michael Pooschke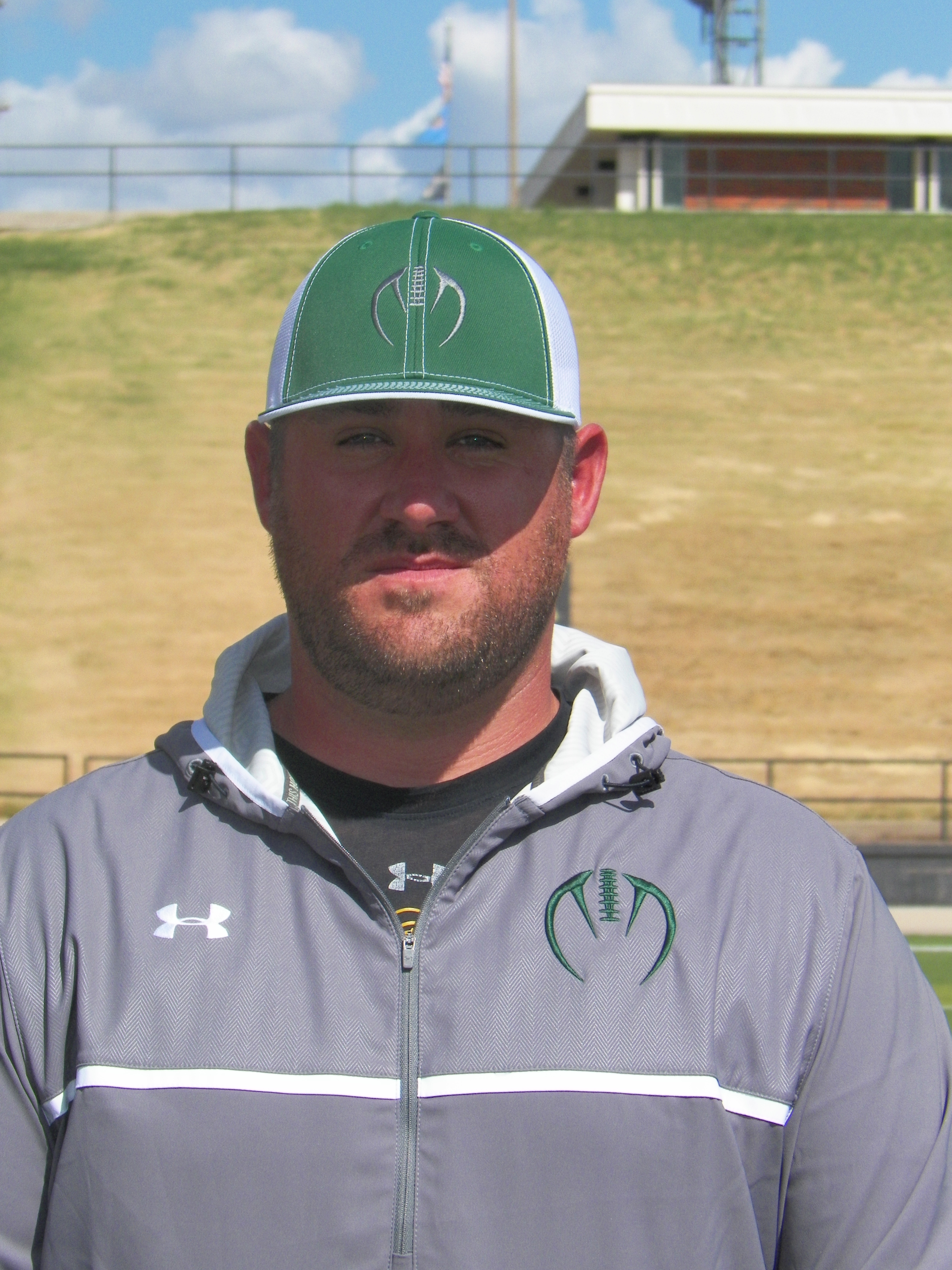 Coach Pooschke is in his 8th year as a football coach at MAC where he is the Offensive Coordinator and wide receivers coach. After Michael ended his playing career at Kansas State in 2008, he came to MAC to coach Baseball and Football. Coach Pooschke coached baseball for 4 years, and is currently the girls golf and boys freshman basketball coach.
Wife: Heather Pooschke Kids: Hallie 10, Maddie 7
Assistant Coach/linebackers- Leo Holmes
Coach Holmes has been a football coach in the city of Lawton since 1979. He coached 28 years of baseball, 14 as an assistant and 14 years as a head coach at MacArthur High School. Coach Holmes has been at MAC since 1988, and was previously an assistant at IKE for 11 years.
Wife: Eileen Kids: Kailie 35, Bret 31 Grandkids: Ava 8, Ellis 7, Jack 3
Assistant Coach/linebackers-- Max Plunk
Coach Plunk has been at MAC since 1993, where he serves as the strength and conditioning coach and linebackers coach. Max Plunk has previously coached at the University of Wyoming for 2 years, Pampa High school for 6 years, and came to MAC in 1993.
Wife: Kathy Plunk Kids: Brady 32, Cody 30 Grandkids: Anderson 5, Lucy 4
Assistant Coach/D-line-- Jack Baker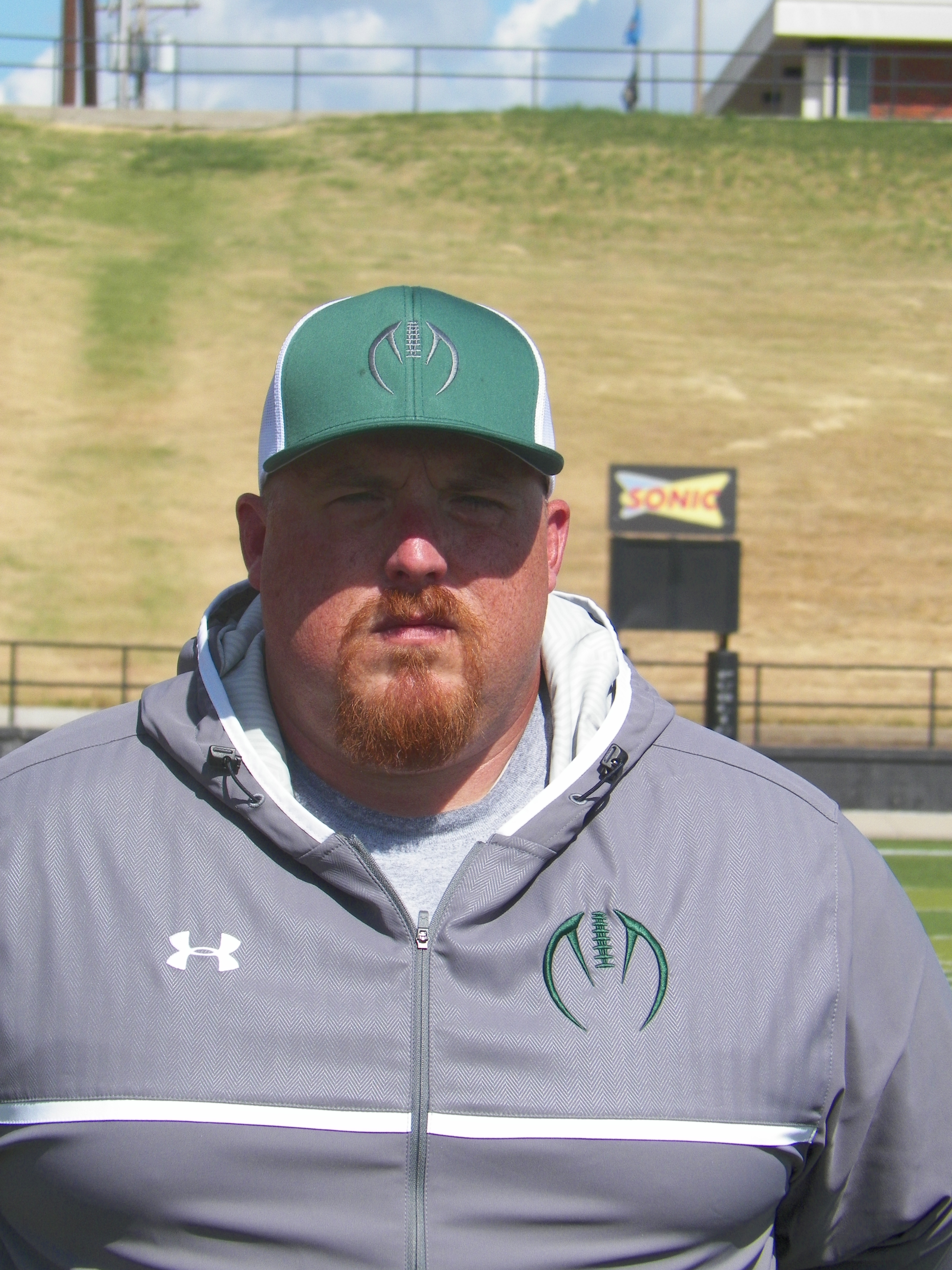 Jack Baker has been an assistant coach at the high school level since 2006. He has had previous coaching stops at Millwood for 4 years, Putnam City for 2 years, Carnegie for 1 year, and Elgin for 1 year, before coming to MAC for the 2016 school year. Coach Baker specializes in coaching the defensive line.
Wife: Rebecca Kids: Weston 12, Gage 5
Assistant Coach/d-line-- Odell Gunter
Coach Gunter has been the defensive line coach for the BIG MAC football team since 2005, when he came from his previous coaching job at Jackson Middle School. Coach Gunter also coaches Track and has previously served as a basketball coach at the middle school level. Coach Gunter is entering his 12th year as an assistant at MAC
Wife: Katrina Kids: DaMeko, Quinton, Sydney Grandkids: A'Nyiah, Quinton Jr, Quincy,Jacob
Assistant Coach/special teams-- Phil Dennis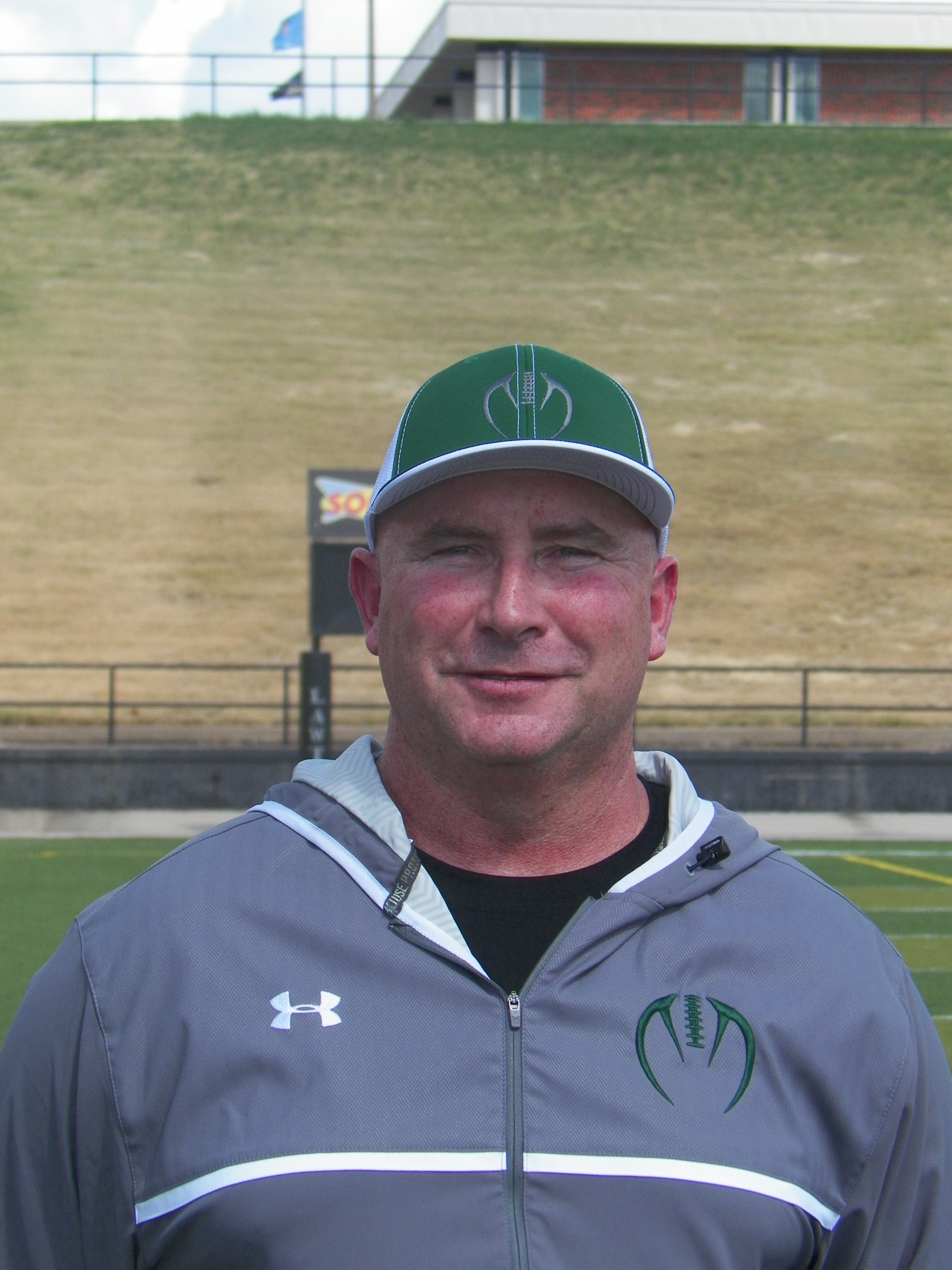 Coach Dennis came to MacArthur in 2013 after spending 20 years at the crosstown rival school, Eisenhower. Coach Dennis has been the special teams coordinator the Highlanders for the past 3 years. Coach Dennis has many previous coaching stops including: Caprock Amarillo, IKE Middle School and IKE High School.
Wife: Jennifer Johnson Dennis Kids: Callie 16, Cate 12
Assistant Coach-- Shawn Seeley
Coach Seeley is a volunteer assistant coach with the Highlanders and this is his first year serving in that capacity. His wife is a counselor at MacArthur, so he has strong ties to BIG MAC. Shawn also serves as a fireman in the town of Lawton.
Wife: Katy Seeley Kids: Lexie, Jax
Assistant Coach--Jimmy Hoskins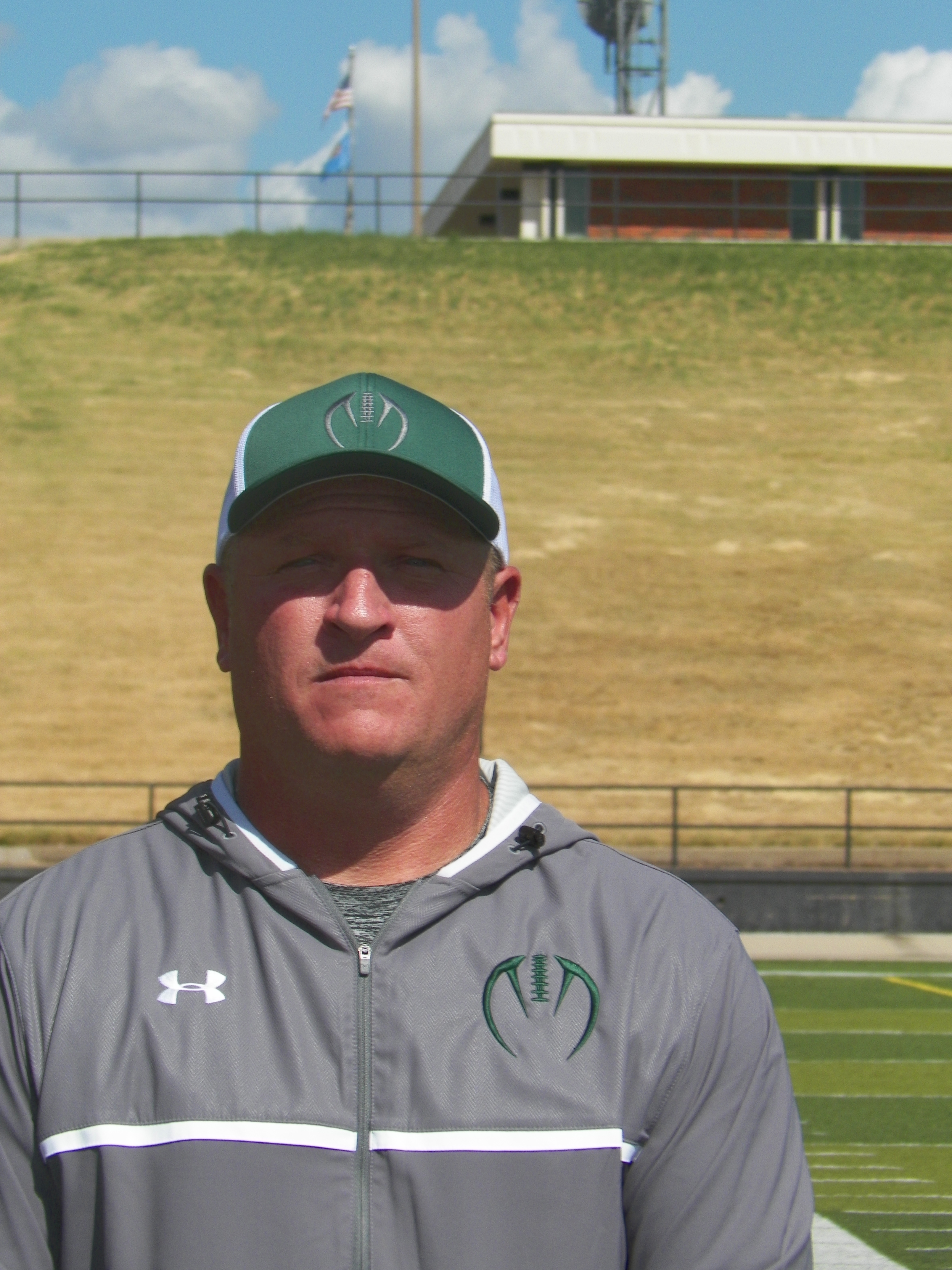 Coach Hoskins is a volunteer assistant coach the Highlander football team. He brings with him 18 years of coaching experience at the high school level. Coach Hoskins is a valuable asset to the MAC coaching staff.
Wife: Becke Hoskins Kids: Brad 19, Taylor 14
Athletic Trainer-- Scott Buehre
Film Director-- Tom Bell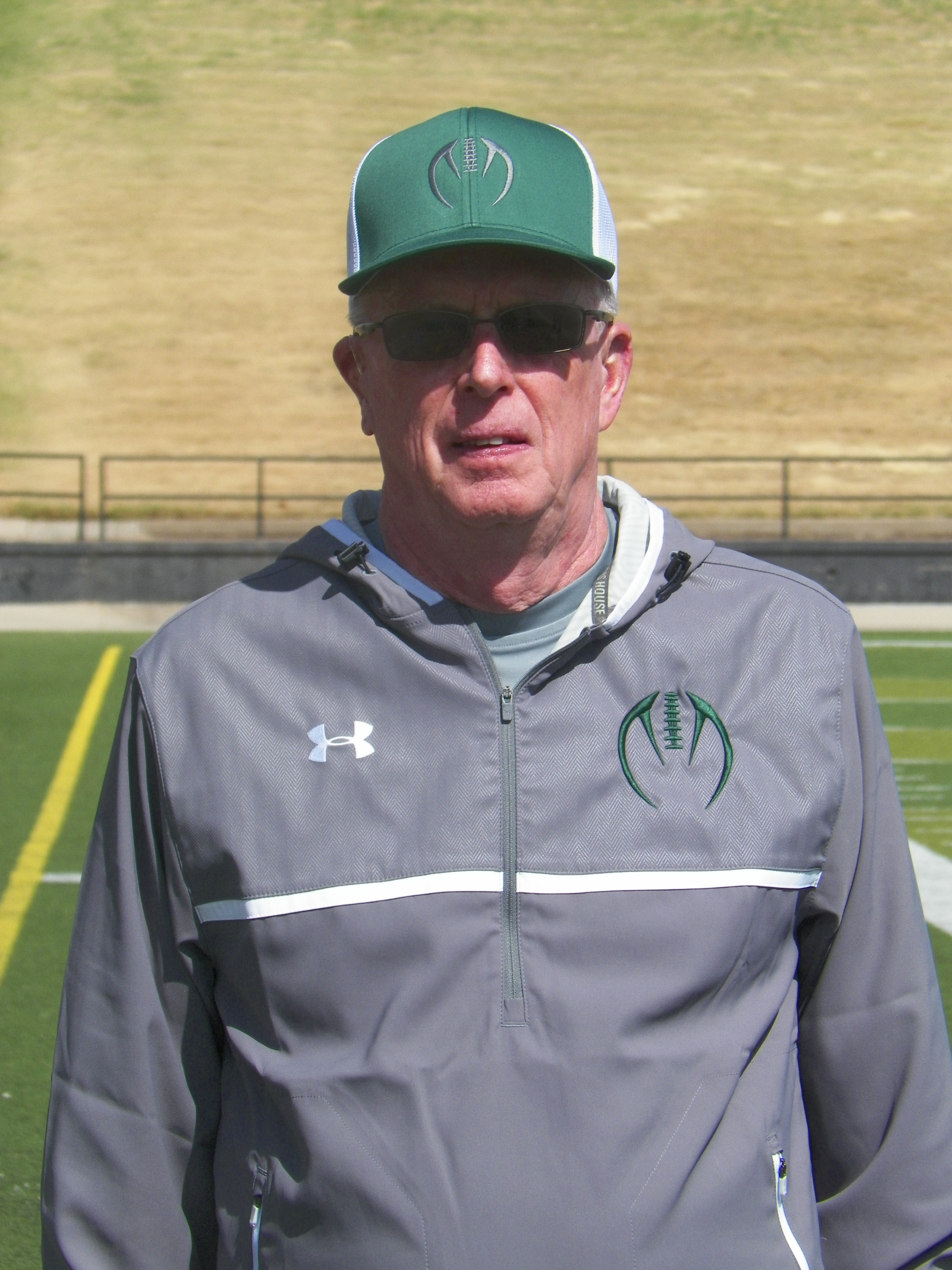 Tom Bell is the Film Director for the BIG MAC football team. Tom has been serving the football team in this capacity for over 20 years. Tom is retired from the United States Military where he served over 20 years of service to our country.
Wife: Brenda Kids: Becke, Scott Grandkids: Payton, Janson, Brad, Taylor